As part of our Mission Possible campaign, edie brings you this weekly roundup of five of the week's best sustainability success stories from around the world.
Published weekly, this series shows how businesses and sustainability professionals are working to achieve their "Mission Possible" through the campaign's five key pillars: energy, resources, infrastructure, mobility and company management.
As November approaches, momentum continues towards COP26. In the meantime, companies, governments and regions are all keen to show off their green credentials.
ENERGY:

UK's 'largest' community solar project launches new bond offering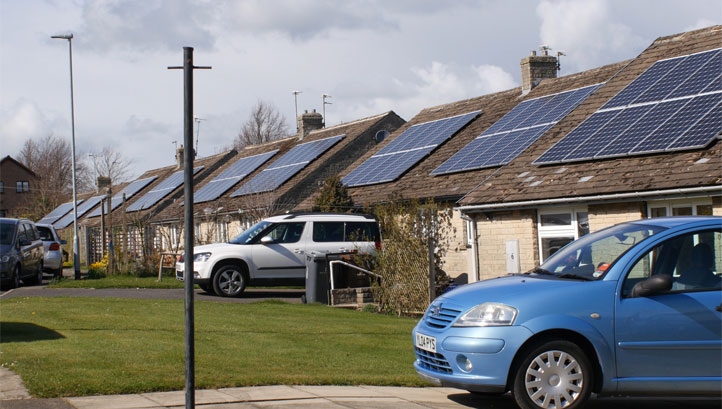 There are over 200 community energy organizations in the UK and, according to Patagonia's 'We the Power' campaign, these organizations have generated £ 4.6million in community benefits and mitigated over 65,000 tonnes of CO2 equivalent in 2019.
While we are still awaiting the Net-Zero Strategy, which will provide information on the government's new commitment to deliver a 100% clean electricity grid by 2035, some community renewable energy projects are moving forward.
Among them is Energize Barnsley, which has launched a new £ 1.75million bond offering to help expand its array of solar panels on the roofs of homes, community buildings and municipal buildings. To date, it has installed signs on more than 320 social housing units.
Energize Barnsley works with the Ethex investment platform for bond issuance. He is also working with the Community Energy Society, contributing to a national study on the benefits of installing several low-carbon technologies in residential buildings, such as solar power, a smart battery, and an electric heat pump. .
"Over the past week, there has been a huge debate about improving the energy efficiency of our homes and how millions of people will see their energy bills rise as gas prices rise. will increase, "said Lisa Ashford, CEO of Ethex. "Energise Barnsley is a fantastic community organization tackling energy poverty and climate change head-on. It is a real model for other councils across the UK.
RESOURCES:

Cadbury launches its first vegan chocolate bar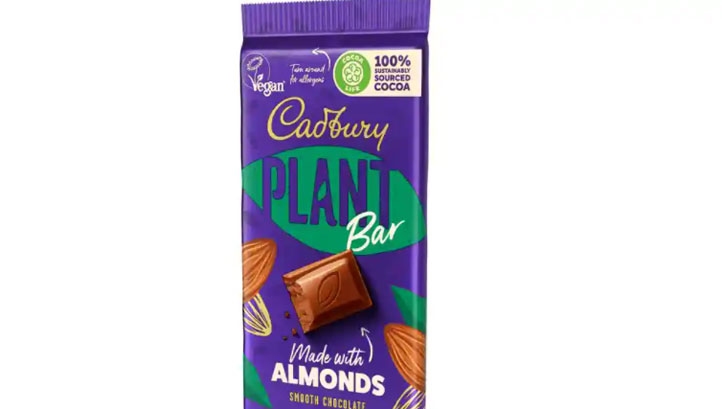 The trend towards plant-based diets seems to be reaching a tipping point. Most large food companies now have teams dedicated to alternative proteins. This year's "Veganuary" campaign received a record number of registrations. One fifth of the British have reduced their meat consumption in the past 18 months.
Building on that momentum, Mondelez-owned Cadbury has confirmed that it will launch its first vegan chocolate bar – a version of Dairy Milk made with marzipan instead of milk – in November. Cadbury Plant 90g bars took two years to develop and will initially come in two flavors; creamy chocolate and creamy chocolate with salted butter caramel pieces.
Sainsbury's will be the first major retailer to supply bars, starting in November.
MOBILITY:

Rolls-Royce will only sell electric cars from 2030
With 'No Time to Die' in theaters after an 18 month delay, many of us have recently become familiar with 'Specter'.
But, in addition to being the title of Daniel Craig's penultimate James Bond film, Specter is also the name of Rolls-Royce's highly anticipated first pure electric vehicle (EV). The coupe, Rolls-Royce announced this week, marks the transition of the brand's entire portfolio to pure electric by the end of the decade.
Specter will go on sale in the fourth quarter of 2023 and by then a global road test program spanning 2.5 million kilometers will be completed.
Rolls-Royce Motor Cars chief executive Torsten Muller-Otvos said the plan to transition to electric vehicles by 2030 is the "most important" turning point for the company since its founding. You can read more about the plan in the full edie article here.
THE BUILT ENVIRONMENT:

Green Finance Institute Launches Tool to Help Maximize Renovation Benefits
As has often been said, most of the buildings that will stand in the UK in 2050 – the date the nation is legally supposed to reach net-zero – already exist. Many influential groups across the green economy are therefore hoping that the next heating and buildings strategy details long-term plans for modernization.
In the meantime, the Green Finance Institute (GFI) has created a new framework for the creation of Building Renovation Plans (PRB). The open source tool was developed with input from over 50 organizations and individuals with expertise in real estate, energy, finance, data and home improvement, providing advice on the best practice.
GFI Managing Director Rhian-Mari Thomas said: "BRPs are an important tool to support the UK renovation market, and have been shown to engage owners, suppliers and financiers on the transition. net zero in several European countries.
"By providing reliable and granular information, BRPs can support renovation demand and provide our banks and building societies with the confidence to channel large-scale investments into the modernization of the UK building stock.
COMMERCIAL LEADERSHIP:

Ikea announced as partner of COP26
COP26 officially opens at the SEC in Glasgow in three weeks – and commercial announcements around the conference are still coming in at a steady pace.
This week, the world's largest furniture retailer, Ikea, was announced as the event's sponsor (partner). Ikea will provide furniture for the event and work with Glashow City Council to find new homes for the items once the conference is over.
Additionally, building on its own commitment to become a "climate" business by 2030, the company is encouraging other retailers to set science-based targets for reducing emissions. Inter Ikea Group and the main franchisee Ingka Group both had their emissions targets verified by the Science-Based Targets Initiative (SBTi) last summer, in accordance with 1.5C.
"We are in the most important decade for climate change and although there are challenges ahead, we are optimistic that by working together we can make COP26 a success", said Jesper Brodin, Managing Director of Ingka Group.
"With bold commitments and actions from business, government and society, we have it in our hands to ensure a just transition to a net zero future. "
Sarah george
Source link